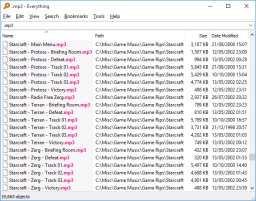 Whenever we want to search a file on our Windows PC, it is really a tiresome and time consuming task. The 'Green Progress Bar' takes ages to fill up completely, the doggy keeps reading the book for a whole day, but we don't want to wait.
I have come up with an application, which is much faster and better than the default search app in Windows. It's called 'Everything' - Application by David Carpenter at
www.voidtools.com
It searches the files all over the computer irrespective of its location. The most important feature in this Application is its fast search. It requires no more than a millisecond for searching a file all over the PC. No other app provides such speedy searches. It is a must have utility for Windows PC users.
You can download it here:
http://goo.gl/yuCBBd
Watch the video below and see the difference